Hoo Exchange - World's Leading Digital Assets Trading Platform
The rise of the digital world makes it easy for people to do things like purchases, sales and more.
Like the crypto world, its development accelerates over time they provide opportunities for people to get money easily. I
n crypto there is
also
a market which makes it easy to trade, they are over 300 digital asset exchange listed on Coinmarketcap.com and potentially hundreds more that are not listed. Despite a large number of exchanges available to trades, users are still facing significant trading issues, hindering the mass adoption of digital assets.
Now comes a new exchange that makes trading comfort,
Hoo Exchange
is a one-stop cryptocurrency exchange which offers services including crypto trading, financing, wallet and custody, etc .aiming to discover the investment opportunities of digital assets for users.
Introduction to Hoo co-management wallet,
the co-management feature based on multi-sig mechanism helps to solve the sharing structure management problem of blockchain team, organizations, international companies and capital origanization
s. You can find it in Hoo App.
T
he Hoo App and website is very good looking and user friendly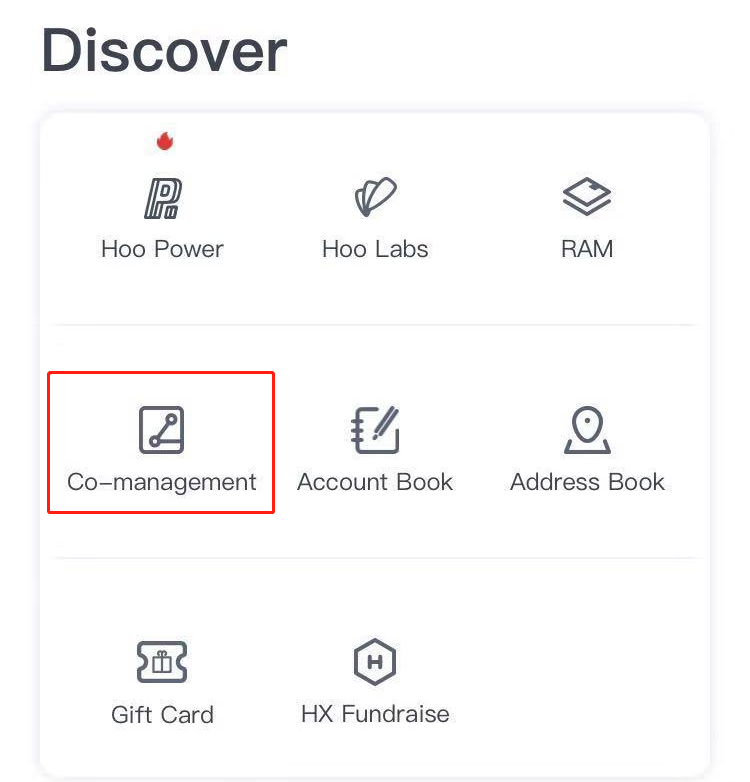 Hoo Exchange also Announce their product update, that is

:
Optimized Hoo power page

Improved some co-management wallet features

Fixed he KRW exchange rate on Hoo App

Optimized the UI of trading page

Added the reminding window to the blacklisted users

Optimized the assets transfer page

Integrated OMNI and ERC-20 USDT. Users are now able to choose between OMNI and ERC-20 USDT when sending or receiving USDT.
Hoo Mining Industry · Professional Services
Hoo Mining Industry belongs to Hong Kong Hoo Technology Ltd. (Hoo Tech), which focuses on mining machine sale, management and maintenance. It is a professional mining service team composed of senior blockchain technicians. Hoo Mining is distributed in Georgia, China, the United States and other places, providing mining machine sales, maintenance, custody, second-hand mining machine acquisition and replacement and digital asset trading consulting services to all blockchain and blockchain asset users worldwide.
Service Tenet: Let customers enjoy the integrated mining experience without leaving home. Entering the field in 2013, the team has accumulated a lot of experience in the construction of mines, daily operation and maintenance of mining machines.
Current and Future Machine Sale
Hoo Mining Industry have reached a strategic partnership with mainstream mining machine producers such as Bitmain, Whatsminer, Avalonminer, InnoSilicon
Having the right to sell, maintain and customer service of all their machines.
Second-hand Machine Purchase And Recycle Service
Hoo Mining Industry offer second-hand machine purchase and recycle service to upgrade the computing power for our clients
Hoo Ecology :
Hoo.com has been an EOS super node since June 8, 2019, and is currently ranked 26th, with a total of 1.849% of total votes
The BOS node, Hoocomhoocom, is currently ranked 8th, with a total of 2.141% of total votes.
Whats are you waiting for, let's join to Hoo Exchange and get others interesting features!
Join us!
Telegram : https://t.me/chaince_foreign_group
Medium: https://medium.com/@hooexchange

Twitter: https://twitter.com/hooexchange

Website : https://www.hoo.com

Download App: https://m.hoo.com/download
LEGAL DISCLAIMER
The Content is for informational purposes only, you should not construe any such information or other material as legal, tax, investment, financial, or other advice. Nothing contained on our Site constitutes a solicitation, recommendation, endorsement, or offer by CCA or any third party service provider to buy or sell any securities or other financial instruments in this or in any other jurisdiction in which such solicitation or offer would be unlawful under the securities laws of such jurisdiction.